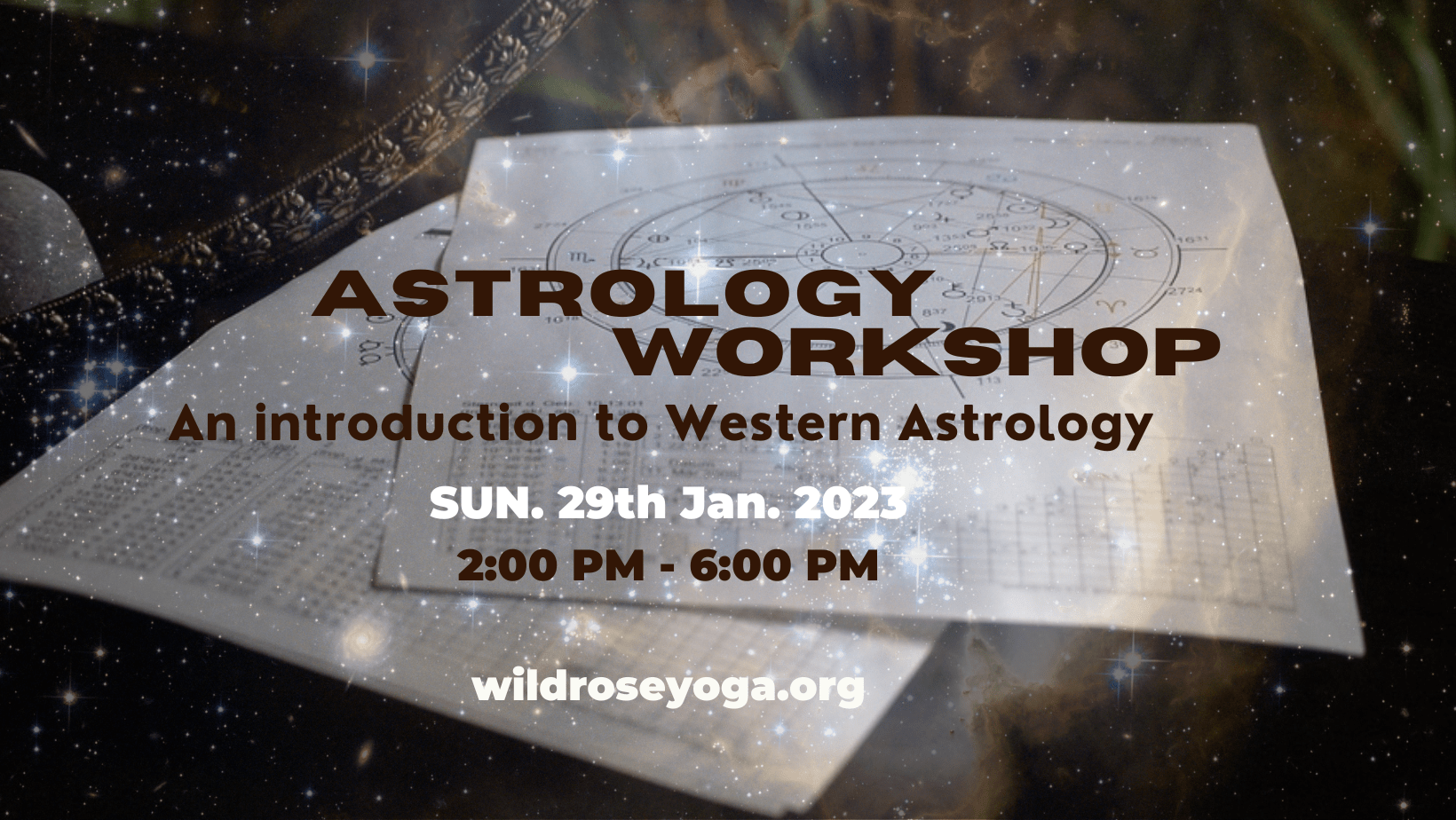 Level: Open to All
An introduction to Western Astrology Workshop
1200 THB Early Bird until Jan. 26th, Regular Price 1400 THB
  Class Pass Not Applicable 
PRE-BOOKING REQUIRED by DM to WHATSAPP + 66 89 950 9377
Wild Rose Yoga Studio, Chiang Mai, Thailand.
What is a birth chart? Do planets really influence our lives? Isn't astrology a religion? (Spoiler alert, it isn't.) What is so pesky about Mercury going retrograde, or Saturn returning? And how on earth is my Venus getting into so much trouble.
Astrology is a beautiful, elegant, mystical and poetic system that all civilizations have practiced for millennia. It holds much wisdom for who would like to peer beyond the surface. It can teach you so much about yourself, others and the world.
Join us as delve into an introduction to western astrology and learn to understand this ancient system.