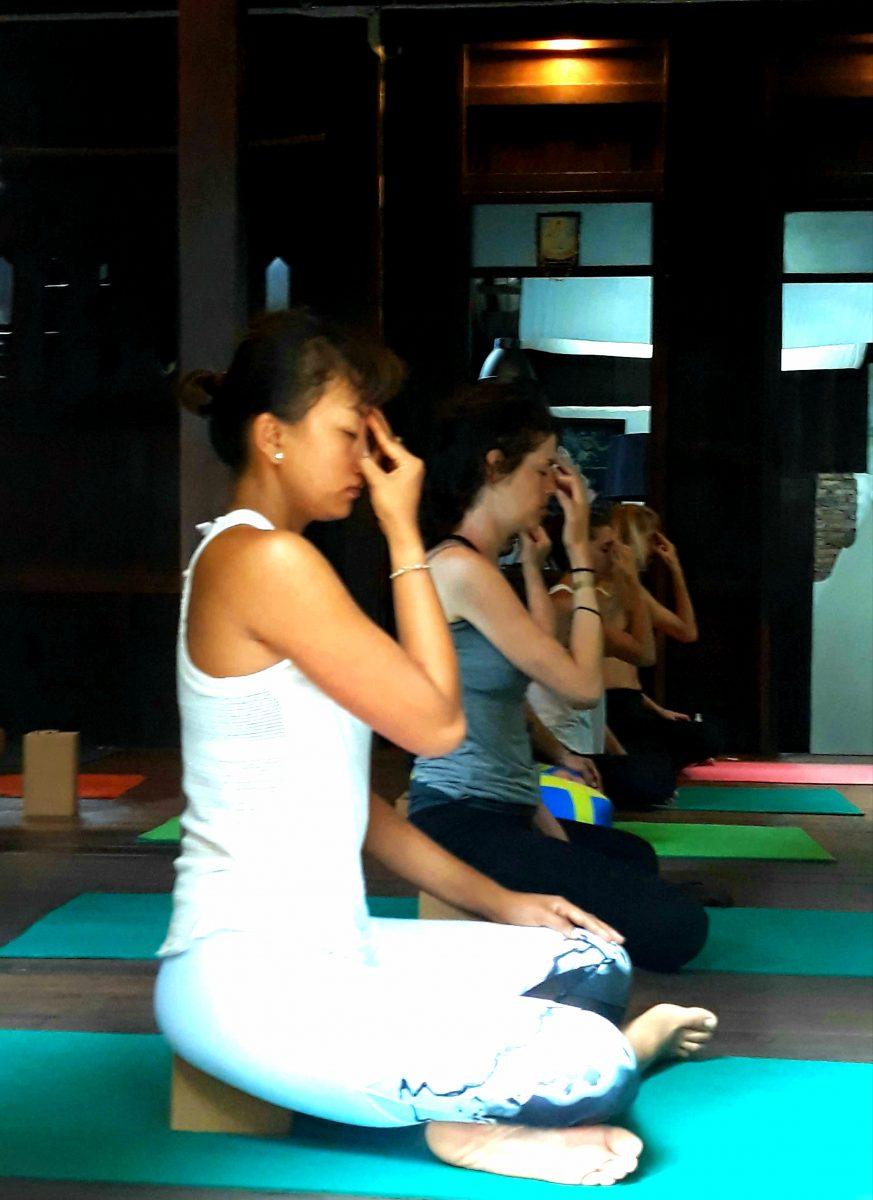 * 300 THB  or Class Pass Inclusive
PRE-BOOKING REQUIRED on WHATSAPP: + 66 89 950 9377
Multi-level Yoga Class not suited for beginners or persons with injury or physical challenges
Multi-Level Vinyasa yoga with Kru May is a conditioning, high energy vinyasa  yoga class. 
In this Multi-level yoga class we connect the breath to movement in a rhythmic invigorating multi-level vinyasa yoga class beginning with a long pranayama session.
Variations will be offered to accommodate multi-level  yoga students. To maintain safety we will advise you if this class is suited for you. Students must be experienced in foundational yoga postures and basic arm balances. 
Multi-level yoga at Wild Rose Yoga Chiang Mai is suited for experienced yoga students seeking to explore yoga posture variations in deep backbends, arm balances and/or transitional inversions in this yoga class.
Join us at Wild Rose Yoga Chiang Mai, in the Old City to explore the joy of a creative vinyasa yoga class.