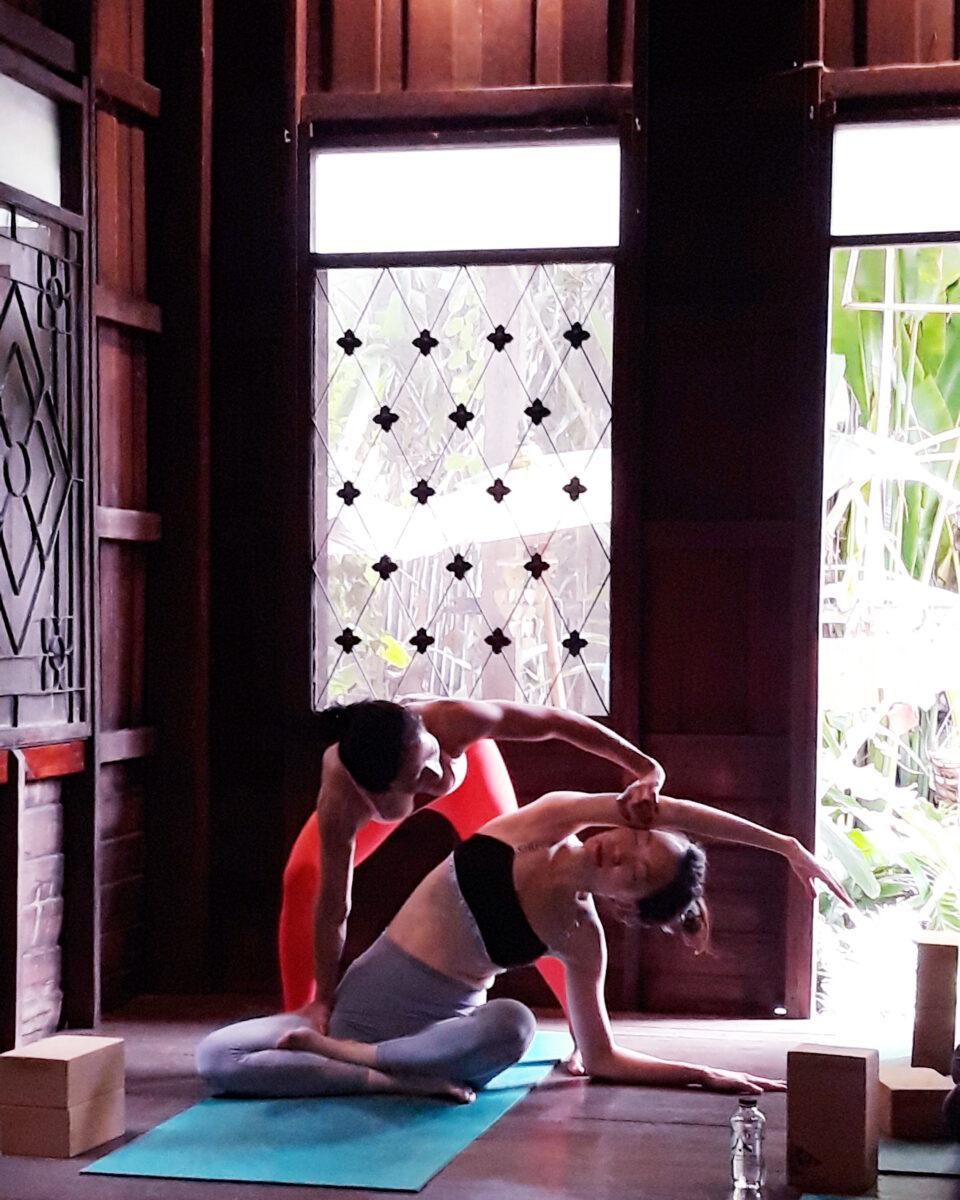 * 250 Baht Drop-in or Class Pass Inclusive
 PLEASE  PRE-BOOK or ARRIVE 30 MINS. BEFORE A CLASS.
Join us for Rise and Shine Vinyasa Morning Flow with Kru. May.  This All yoga levels morning class will awaken your breath and body through a energizing vinyasa yoga flow. Kru. May will include pranayama, joint mobility and the opening of the spine to prepare your for a fun and exhilarating vinyasa morning flow.