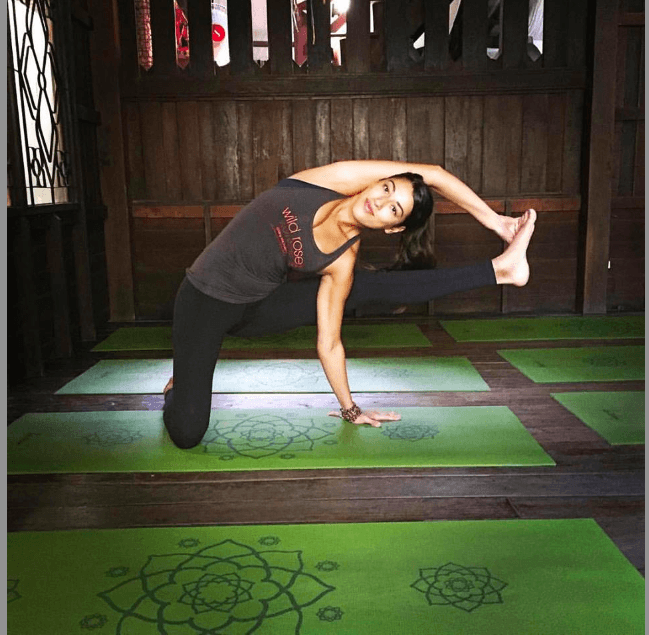 * 250 Baht Drop-in or Class Pass Inclusive
PRE-BOOKING REQUIRED 
 NEW STUDENTS PLEASE ARRIVE 30 MINS. BEFORE A CLASS for CHECK IN AND PAYMENT
Transitional Vinyasa Flow Yoga with teacher Annie
 a dynamic intermediate multi-level transitional vinyasa yoga class with Annie Bliss .
In this 90 minute intermediate multi-level transitional yoga class we integrate conditioning and opening the major muscles and joints of the body to prepare as we enter into our individual asana variations. Variations are offered up for a multi-level experience that suits your individual need.
We complete our vinyasa yoga flow exploring vinyasa transitions into arm balances and inversion. The class completes with grounding yoga  floor postures and sivasana.