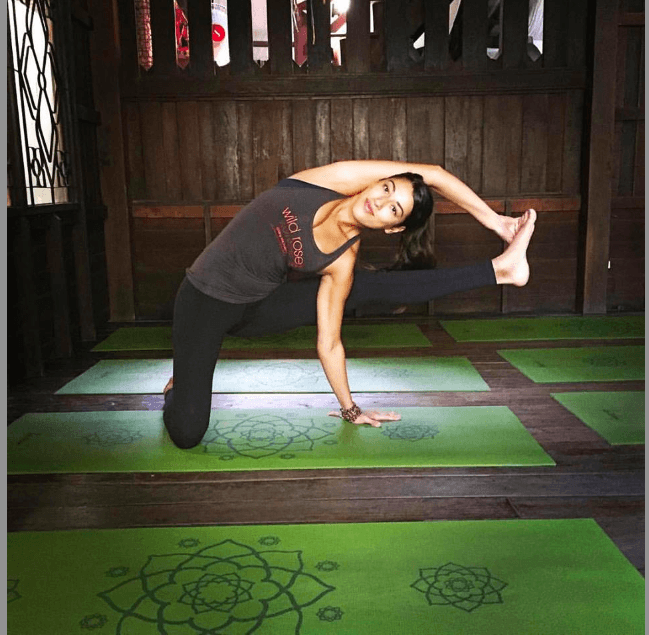 *Class Pass Inclusive or 200 THB During COVID Re-Opening
Transitional Vinyasa Flow Yoga with teacher Annie
Join us for a dynamic multi-level transitional vinyasa yoga class with teacher Annie .
This yoga class begins with breath work and sock-yoga exercises to condition the body for a vinyasa yoga flow. In this 90 minute yoga class we practice inversion variations from a foundational  yoga posture to more expressive variations.
We complete our vinyasa yoga flow with slow flow Backbending and grounding yoga  floor postures.