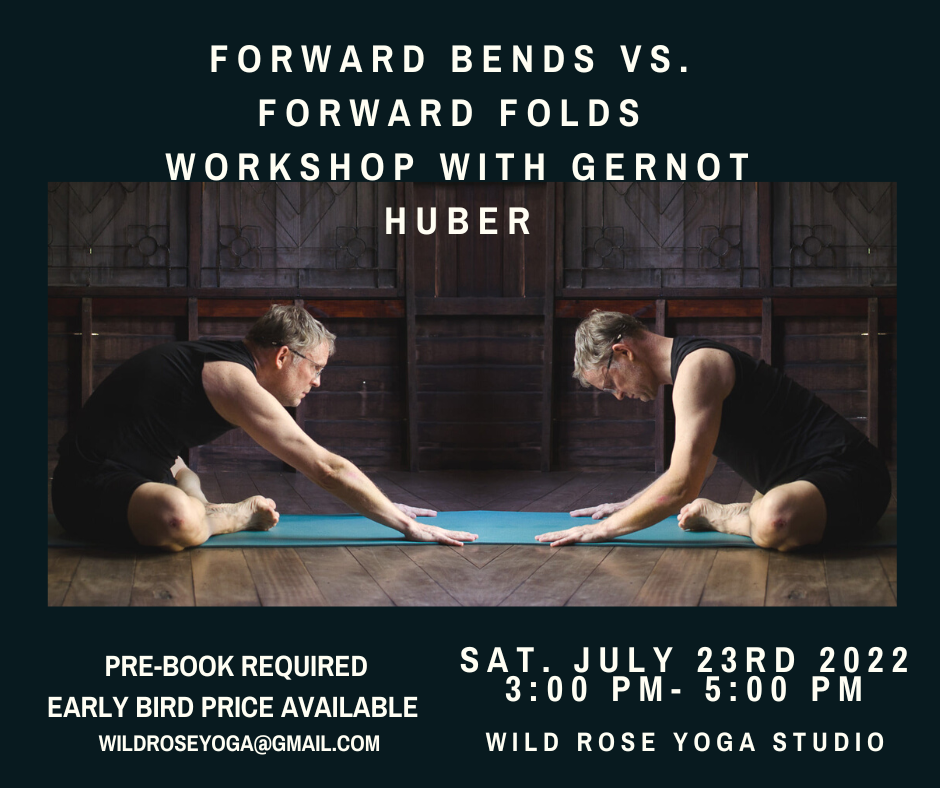 350 THB EARLY BIRD PRICE PAID IN FULL BY JULY 18TH
450 THB AFTER JULY 18TH
PRE-BOOKING REQUIRED By DM
 NEW STUDENTS PLEASE ARRIVE 30 MINS. BEFORE A CLASS for CHECK IN AND PAYMENT
Forward Bends vs. Forward Folds Workshop: How They Are Different, and Why It Matters  with Kru. Gernot. An all yoga level workshop
Many yoga teachers use the terms forward bends and forward folds interchangeably, but they are two very different categories of poses with very different benefits. 
In brief, in forward bends we distribute the flexion over all available joints. Forward bends are great for spinal mobility and for calming the nervous system. 
In forward folds, we concentrate the flexion in the hip joints. This allows us to get a much more effective hamstring stretch and at the same time teaches us to keep our breath free and spacious. 
Unfortunately, many yoga students practice both types of poses with too much flexion in the torso, and too much extension in the neck, negating most of the benefits of both types of poses.
In this workshop, you will learn to distinguish between the two types of poses, and learn how to do each one in a way that maximizes the benefits you derive from them.
Max 12 people
Pre-Booking Required For All Classes