JOIN US
Yoga Teacher Training
200 Hour Yoga Alliance Accreditation
Nov 13th – December 10th 2022
CHIANG MAI THAILAND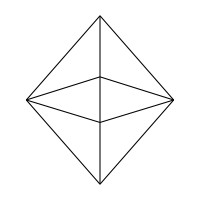 Northern, Thailand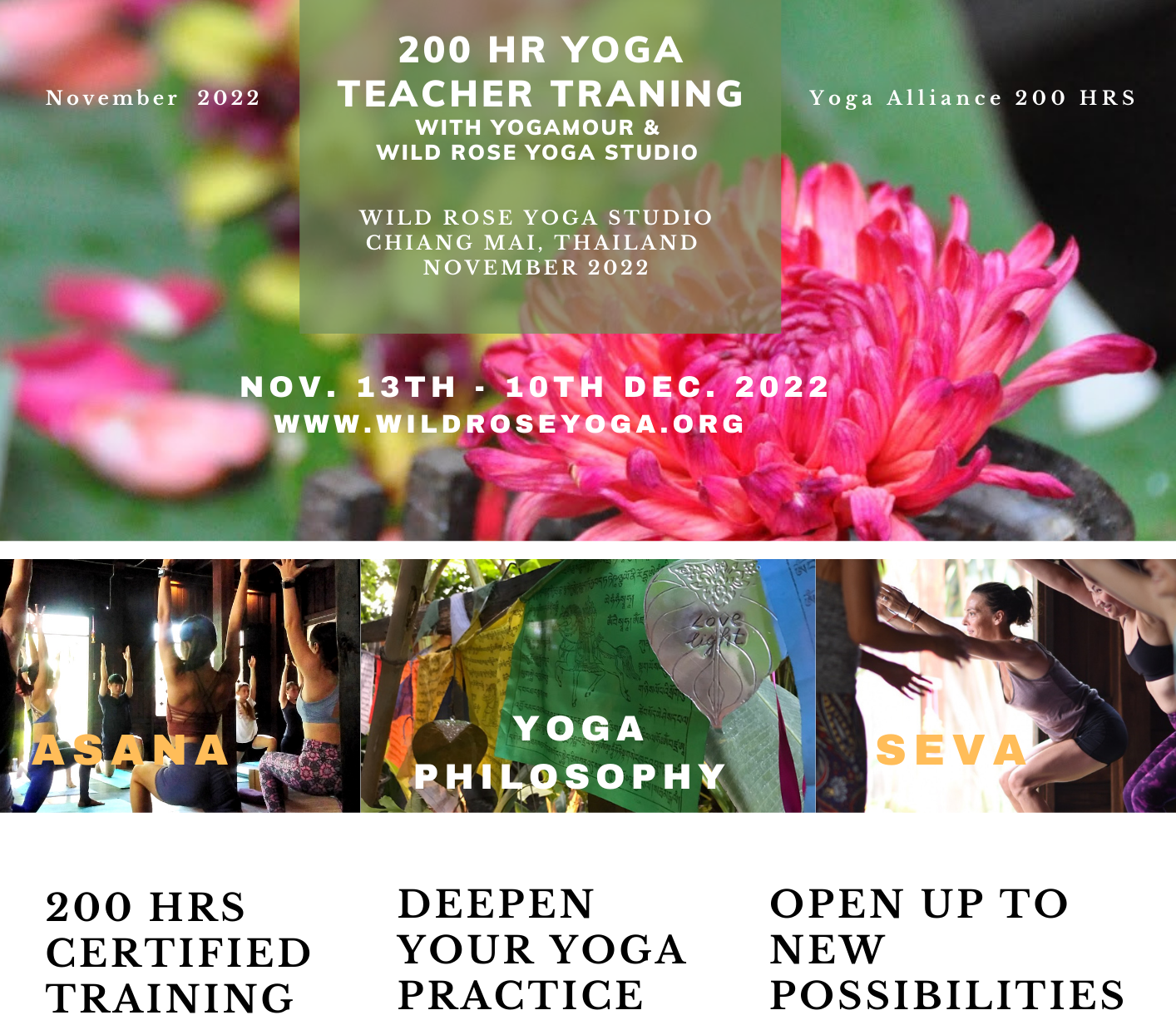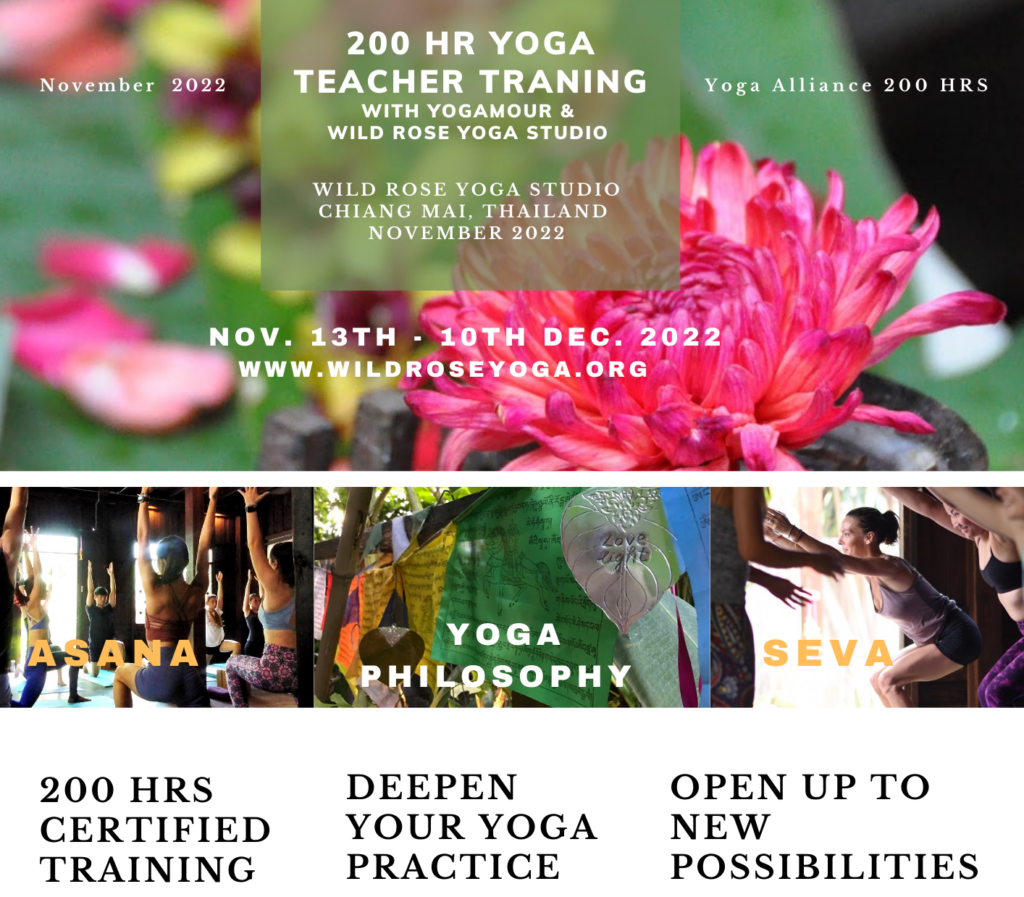 November 13th – December 10th 2022
CHIANG MAI

Come and join us as we dive into the spirit of yoga during this empowering, experimental and integrative Yoga Teacher Training in Chiang Mai, Thailand.
Let yourself be guided by our supportive community as you unveil the yoga teacher that already resides within you.
A comprehensive alignment based Hatha and Vinyasa style yoga teacher training in Thailand with progressive teaching practice and Yoga Alliance Certification. Week by week you will learn new skills, integrate them in your practice and build up the confidence to uncover your unique offering as a teacher.
Our curriculum includes: Asana, Pranayama, Meditation, Applied Anatomy, Safe Structural Alignment, Intelligent Sequencing, Hands on Adjustments, Yoga and Buddhist Philosophy, Bhakti Yoga, Voice Expression, Conscious Communication and Personal Development Skills.
We will begin our journey together in the heart of Chiang Mai's Old City at the Wild Rose Yoga Studio and finish with a (6 )day residential stay at Mala Dara Yoga Retreat Center, a beautiful retreat center located in a traditional Thai village surrounded by rice fields, salt water pool, mostly organic restaurant and nearby hot springs.
Curriculum and Certification: Our curriculum covers all the content required for you to obtain a Yoga Alliance Certification at the 200hr level (RYT 200), as well as, extra curricular subjects and activities.
The full Yoga Alliance curriculum includes: 100hrs of Asana, Pranayama, Mantra and Meditation- 20 hrs of Applied Anatomy- 25 hrs of Safe Structural Alignment, Hands on Adjustments, Teaching Methodology and Intelligent Sequencing- 25 hrs of progressively more challenging practicums to learn the art of teaching through observation, practice and assisting – 30 hrs of Yoga Philosophy and Ethics
Our yoga teacher training also includes:  Bhakti Yoga – Yin Yoga and the Meridians – Buddhist Philosophy and mindfulness – Voice Expression – Conscious Communication – Weekly sharing circles, and – Dharma talks from guest teachers.
YTT Schedule: Our training is from Monday to Friday for 5 weeks, plus an occasional half day on Saturday. Our daily schedule will roughly look like this:
7:00 am – 09:30 am: Asana, Pranayama, Kriya, Meditation
9:30 am – 12:00 pm: Brunch and free time
12:00 pm – 02:00 pm: Theory and practice
2:00 pm – 03:00 pm: Afternoon break
3:00 pm – 05:00 pm:  Theory and practice
5:30 pm – 7:30pm on Sunday: Bhakti yoga
A  learning journey that will allow you to deepen your yoga practice and build confidence to teach yoga. Location of the first (4) weeks of our journey together will take place at Wild Rose Yoga Studio, in the heart of the old city of Chiang Mai.
Tucked away in a small and authentically Thai neighbourhood, behind Fon Soy Temple and the Chiang Mai Gate Market, Wild Rose Yoga Studio was redesigned from a wooden Thai heritage market house, with a lush urban garden.
Wild Rose Yoga has been a school for yoga in Thailand for over 10 years in the same gorgeous location, right in the middle of the old city – the cultural heart of the northern Thai city of Chiang Mai.  The yoga studio has participated in and contributed to the evolution of yoga in Chiang Mai and Thailand through a decade of trainings, workshops, immersions and daily yoga classes.
The location of Wild Rose Yoga Studio, in the South of the Chiang Mai Old City, behind the Chiang Mai Gate Market, is ideal to find accommodation and meals according to  fit your budget and needs. There are plenty of guesthouses and places to eat, both vegetarian and vegan, at walking distance.   The studio is also an easy walk to the Buak Hard Park, a popular destination for yoga in the park.
The last week of the yoga teacher training, we will treat ourselves to a week in a beautiful eco resort & yoga retreat center with a salt water swimming pool, surrounded by nature, rice paddies, green hills, near a small Thai village. This oasis of abundance of yummy veggie food, tastefully decorated accommodation and hot springs will be the perfect way to celebrate our journey and deepen our practice of yoga, together.
Prerequisites: We request that you have at least one year of yoga experience with a regular practice. As part of your application you will be asked to write about your experience and to submit photos of you in specific asana poses.
For More Information on joining our Yoga TTC: Contact us at [email protected]