Yoga Teacher Training
200 Hour Yoga Alliance Accreditation
June 25th – July 21st 2023
CHIANG MAI THAILAND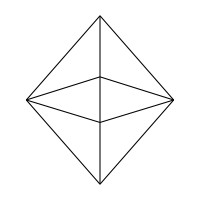 Northern, Thailand
ABOUT THE TRAINING
Your 200 hour yoga teacher training course focuses on trauma informed yoga while incorporating 'Seva' tenets  into this training. Seva is selfless action and compassion for others. We endeavor to inspire you to truly live your yoga and extend this practice both on and off your mat.
Registered under the Yogamour School and approved by Yoga Alliance. You will receive yoga teacher training that meets their standards for 200 hours YTT for techniques, teaching methodology, anatomy, yoga philosophy, and practicum.
This yoga teacher training course builds upon vinyasa yoga and how to adapt classes for a range of mobility and body types from a trauma informed lens.
You will learn to teach a range of yoga asana (posture) classes and how you can make them accessible and mindfully powerful, from power flow, gentle yoga  and chair yoga.
You will learn to deepen your yoga practice to become a yoga teacher who can  meet your students where they are so they can grow their strength and awareness of self through empowering them to be curious and safe in their physical container.
Our first seva collaboration will be at Wat Suan Dok with the well known monk Prae KK and a donation will be made in your name towards his work with a local orphanage. He will be leading a deep dive conversation around Buddhist  philosophies and how yoga intersects with them.
We will also be learning, listening and volunteering with the Rawang village in Doi Saket about 40 min north of Chiang Mai. This special community are displaced citizens from Burma and have worked tirelessly to establish peace and community while in refuge in Thailand.
Finally in support to Chai Lai Orchid we will spend a day with elephants. This organization is a non-profit stewardship program aiding with the protection of elephants as well as local hill tribes.  We will spend a day at Chai Lai Orchid in nature with the elephants, bathing them in waterfalls, hiking,  foraging and cooking our own lunch in epic nature.
LOCATION: WILD ROSE YOGA STUDIO
Wild Rose Yoga Studio is located in Chiang Mai's old city. Nestled in a residential neighborhood near Chiang Mai Gate Market. Wild Rose Yoga Studio is a traditional teak wood Chinese shop house turned into a lovingly detailed studio space for you to find your yoga home within.
SAMPLE SCHEDULE
MONDAY – FRIDAY
07:00 am – 09:30 am: Yoga Practice, Pranayama, Kriya, Meditation
9:30 am – 11:00 am:  Brunch
11:00 am – 12:30 pm: Svadhyaya Journaling: Self Study & reflections
12:30 pm – 2:30 pm: Theory and practice
2:30 pm – 3:00 pm: Afternoon break
3:00 pm – 05:00 pm:  Theory and practice
All Inclusive: Special Weekend Activities
Vegan Welcome Dinner at GoodSouls Kitchen
Elephant Sanctuary Excursion
Karma Yoga Village Service Day
Dharma Buddhist Chat with monk Prae K.K
Kirtan
COURSE
Offers in person and online modules to allow for experience and time to process subject matter.
INVESTMENT & PAYMENT
This yoga teacher training offers tiered to support the individual financial needs of the community.  To learn more, click the button below to request our free course catalog .pdf
Prerequisites: We request that you have at least one year of yoga experience with a regular practice. As part of your application you will be asked to write about your experience and to submit photos of you in specific asana poses.
For More Information on joining our Yoga TTC:
Contact us at [email protected]