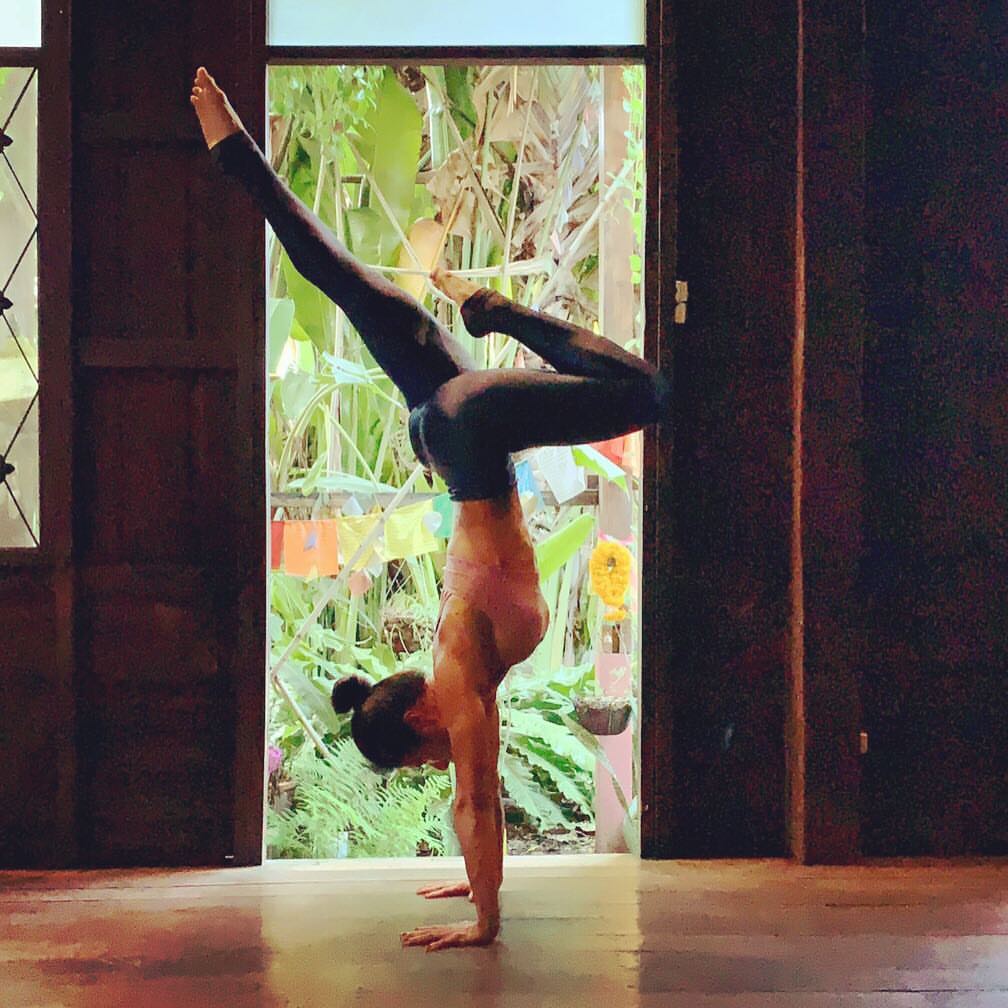 Handstand & Forearm Balance Master Yoga Class
Tuesday 22nd October
12:00-14:00 ( 12:00 pm – 2:00 pm)
400 Baht (early bird) before 15 October
Pre-Registration & Payment Required before Workshop date.
Limited Space Available 

Join us as we explore Handstands and Forearm Balances in a Tuesday October 22nd 2019 workshop at Wild Rose Yoga Studio Chiang Mai Thailand with Master Yoga Teacher Kru Dutchi.
In this Special Focus 2 hour Master Yoga Class,  Kru Dutchi  will guide us through a vinyasa yoga flow to prepare the body and breath for advanced expressions of handstand and forearm balances.
This advanced asana yoga class works into a 1:1 yoga practicum time with Kru Dutchi and in partner work.
Class space is limited and best suited for yoga students that want to deepen their expressions of inversion posture and forearm expressions and transitions.