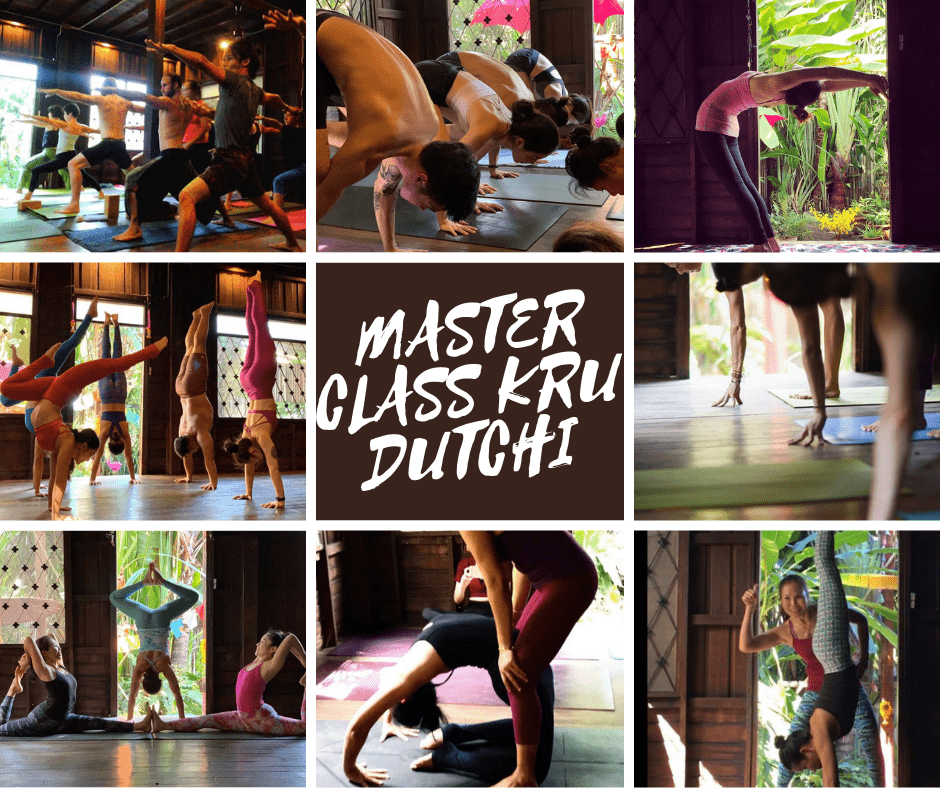 MASTER YOGA CLASS SERIES with Kru. Dutchi is an intermediate to advanced yoga class.
450 THB Baht Pre-registration and Payment or 500 THB on arrival . ClASS PASS NOT APPLICABLE
PRE-BOOKING REQUIRED ON WHATSAPP: +66 89 950 9377
Limited Space Available
Join us for MASTER YOGA CLASS SERIES w/ Kru Dutchi at Wild Rose Yoga Studio in the Old City Chiang Mai Thailand. With a yoga focus on  Ashtanga Fusion Expressions and Inversions.
In these Special Focus 2 – hour master yoga classes, Kru Dutchi will guide us through vinyasa flows to prepare the body and breath for stable and secure backbends, inversions, hip openers and more.
These advanced asana yoga classes integrate a warming and strengthening vinyasa and work into a 1:1 yoga practicum time with Kru. Dutchi and in partner work.
Class space is limited and best suited for yoga students that want to deepen their expressions of inversion postures and forearm expressions and transitions.
Please register and make payment BEFORE attending these Master Classes by DM to Whatsapp
OR
Wild Rose Yoga website contact page
Pre-Booking Required For All Classes