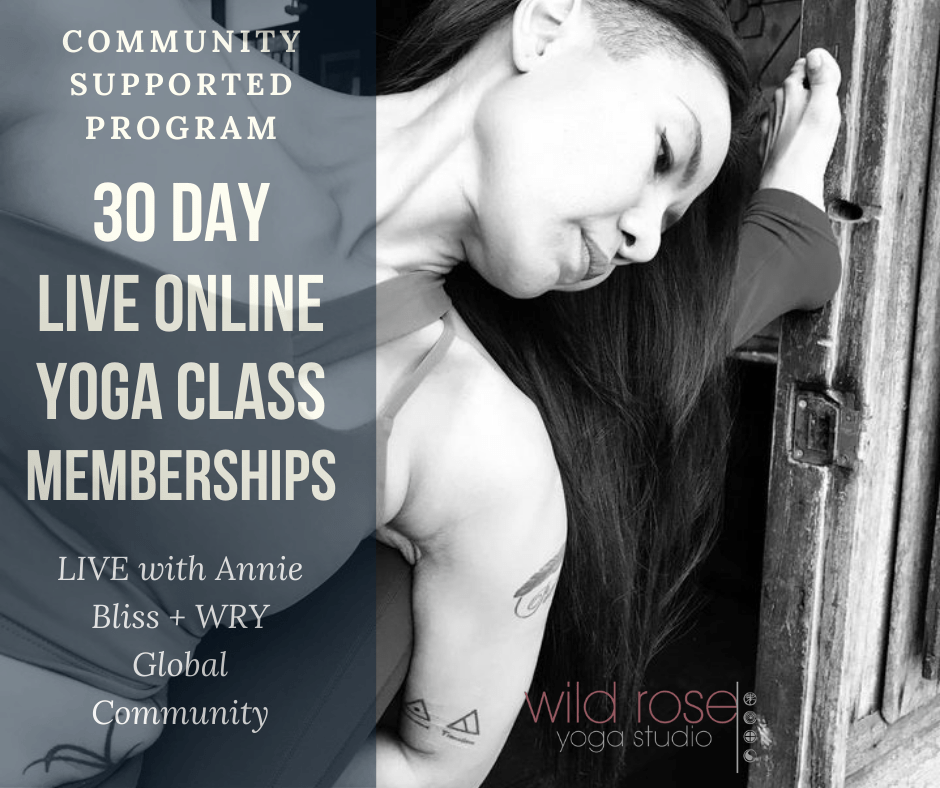 Online Live Yoga Class Ashtanga Modified Vinyasa with Annie on Tuesday focuses on warming the body through a modified  ashtanga sun salutation series A vinyasa as we move towards a crown posture in an intermediate vinyasa yoga flow.

Join our program with teacher Annie and Wild Rose Yoga Community for a program to support Wild Rose Yoga during this time of COVID challenge.
30 Days with 6 Live Classes a week and (1) Recorded Alignment-Based Hatha Vinyasa with Kru. Gernot on the weekends. All LIVE classes are recorded and available our your enjoyment for 9 days after posting on Google Classroom page. All classes come with Yoga Notes reflecting on the yoga practice and offering modification, variations on postures and relevant reads for the class.
Investment: 1500 THB  Single or 2000 THB Household ( plus payment fees through WISE or paypal)