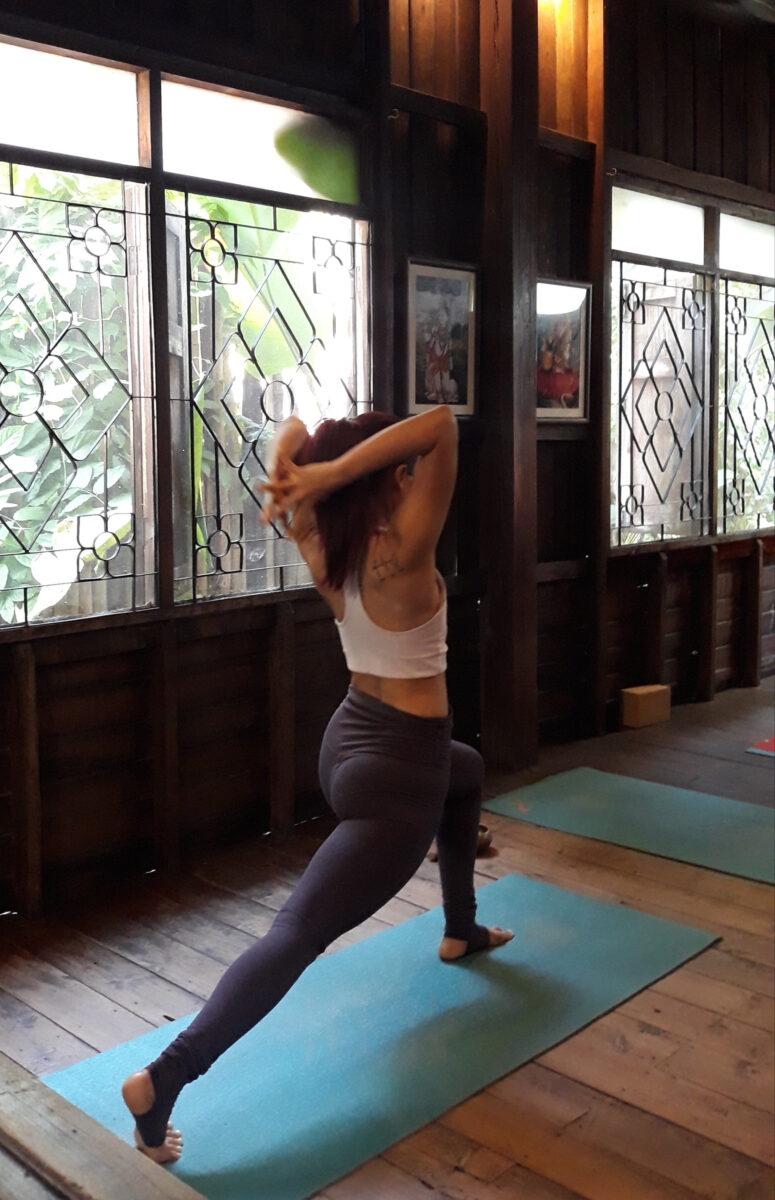 * 300 THB or Class Pass Inclusive
PRE-BOOKING REQUIRED on WHATSAPP +66 89 950 9377
 NEW STUDENTS PLEASE ARRIVE 30 MINS. BEFORE A CLASS for CHECK IN AND PAYMENT
Welcome to Slow Flow Vinyasa with Kru. Annie, a multi- level  drop-in yoga class.
In this yoga class Kru. Annie guides you through a mindful and well balanced vinyasa class that include breath-work, intentional movement through awareness in a creative and dynamic vinyasa flow.
Slow Flow Vinyasa moves with an emphasis on awareness of breath and  movement to deepen your connection to the integrity of yoga postures. In this multi-level yoga class Kru. Annie offers up posture variations for an all inclusive multi-level vinyasa yoga class.
Feel welcome to  join us as Kru. Annie takes you to your balanced yoga edge in a supportive and encouraging vinyasa flow.