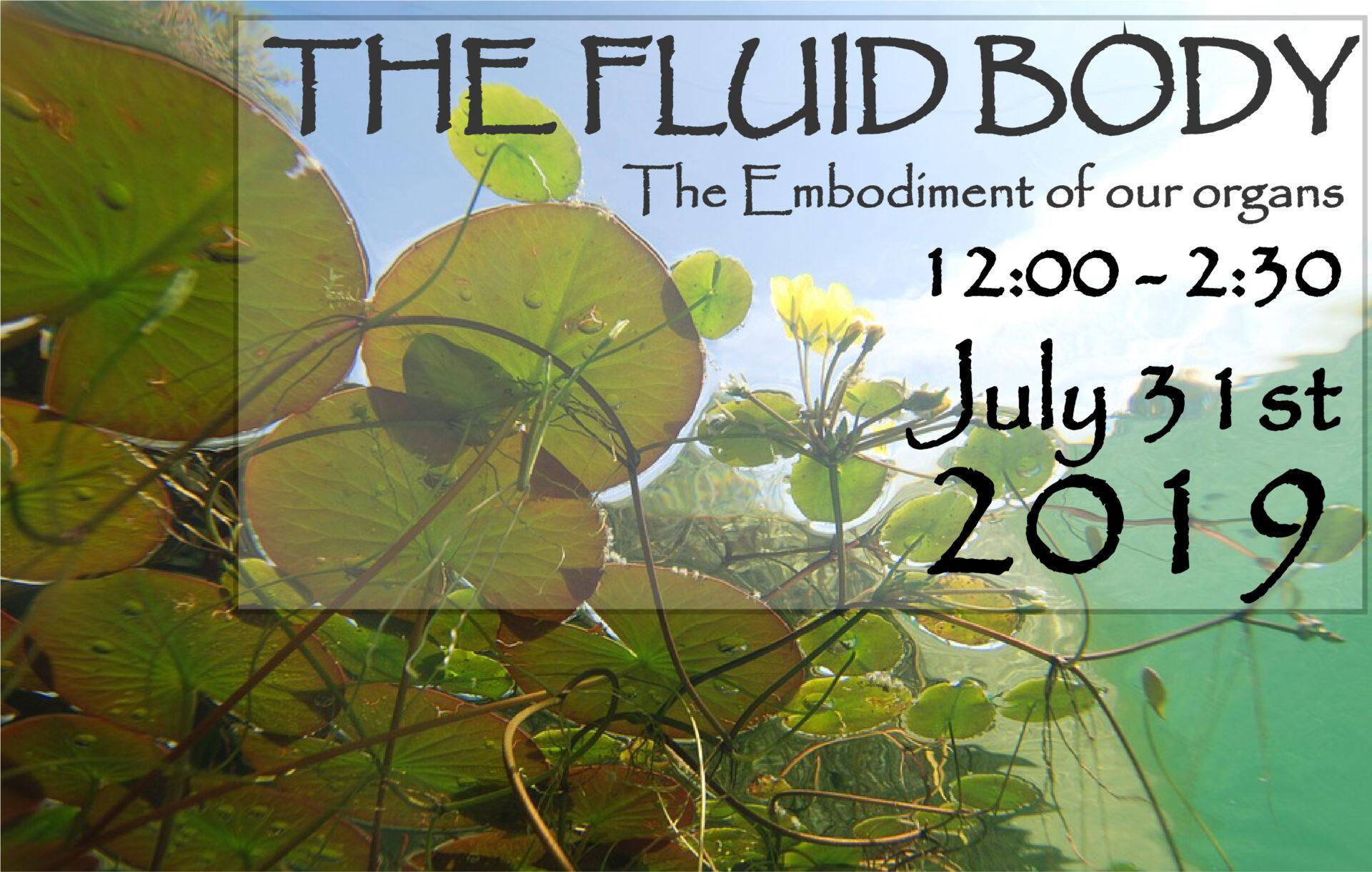 Level: Pre-Book
THE FLUID BODY ~ EMBODIMENT OF OUR ORGANS
Pre-registration Required
Early Bird By July 23rd: 450 thb
After July 23rd: 500 thb
Our body is made up of two-third fluids just as the planet we inhabit. As we slow down through fluid movement, breath, sound healing and embodied awareness through this Embodiment of Our Organs session, we will orient to external and internal creative fluid energy awaking the body's innate wisdom to regulate, balance, and restore the body and mind back into an inner softness and stillness.
Through the use of sound, movement and breath, Daphne Chua will guide us into a deep listening into the body's sensate intelligence to open dimensions yet to be explored.
This deeply experiential session will extend our boundaries, broaden our perception, and establish new neural networks.
Join us to ride the tides and waves of our fluid body with the buoyancy of our organs as a core support structure. Working with the resonance of sound, movement, visualisation and vocalisation, embodying our organs helps us find inner strength and flexibility, opening to the flow between our unconscious and conscious mind, as well as calm and restore our nervous system.
The practice will explore the following:
• How to find support from the support and fluidity that emanates from the different organs within our body?
• How can our body- mind transform / transcend held beliefs of how we relate to our self and others?
• How do we find balance between rest and activity?
• How do we experience the processing of sensations & emotions produced by the effect of sound in the body?
Benefits include:
– Alleviate tension in the body including the common areas in which we carry stress such as neck, shoulders, back
– Create more motility in our organs to promote better digestive function and balance in our body's systems
– Embody a more integral movement pattern that's well supported by the quality and structure of our fluid body
What is Embodiment ~
Embodiment is the process through which awareness enhances the moment-to-moment circulation of thoughts, feelings, sensations, and energies through the physical body.
Pre-Booking Required For All Classes