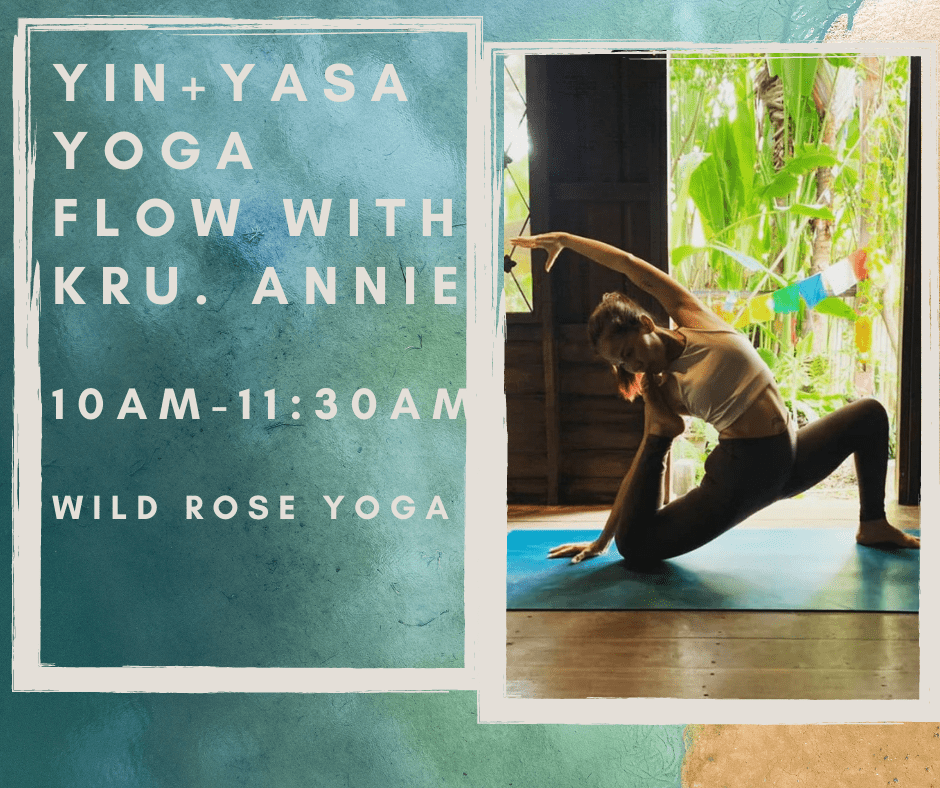 *Class Pass Inclusive or 200 THB During COVID Re-Opening
Yin+Yasa Yoga with Teacher Annie 
Yin+Yasa Yoga with teacher Annie is an All Yoga Levels drop-in class.
Yin+Yasa Yoga is a signature yoga blend of yin yoga + vinyasa yoga  focusing on opening the body for a deeper yoga practice to start your weekend.
Join teacher Annie's signature fusion yoga class blending a warm inviting and safe environment for you to explore and deepen your yoga practice.
" Let your soul stand cool and composed before a million universes." ~ Walt Whitman