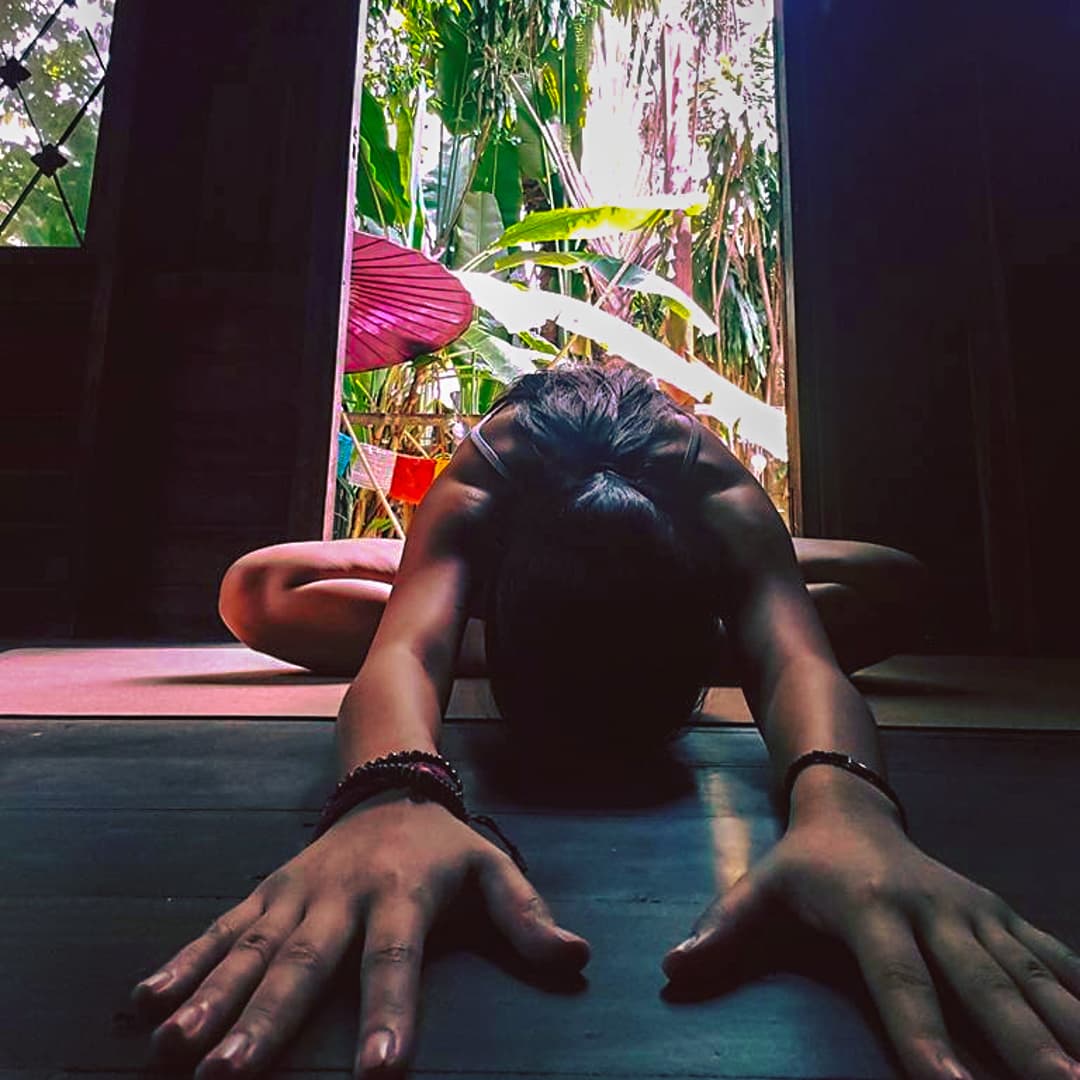 *Class Pass Inclusive or 250 THB
NO BOOKING FOR DROP-IN CLASSES, PLEASE ARRIVE 30 MINS. BEFORE A CLASS.
Join us for Therapy Yoga Flow with Kru. Jear. In this evening flow class we flow through gentle openings of the joints and spine.  Therapy Yoga Flow focuses on cooling and settling postures with a focus on the yin element of  stable and grounding yoga postures.  In this all levels yoga class our focal point is to connect with the breath for a more supple body.
We welcome you to join us for balanced and welcoming yoga practice that all can enjoy. An All Levels end of the day yoga class.
Pre-Booking Required For All Classes