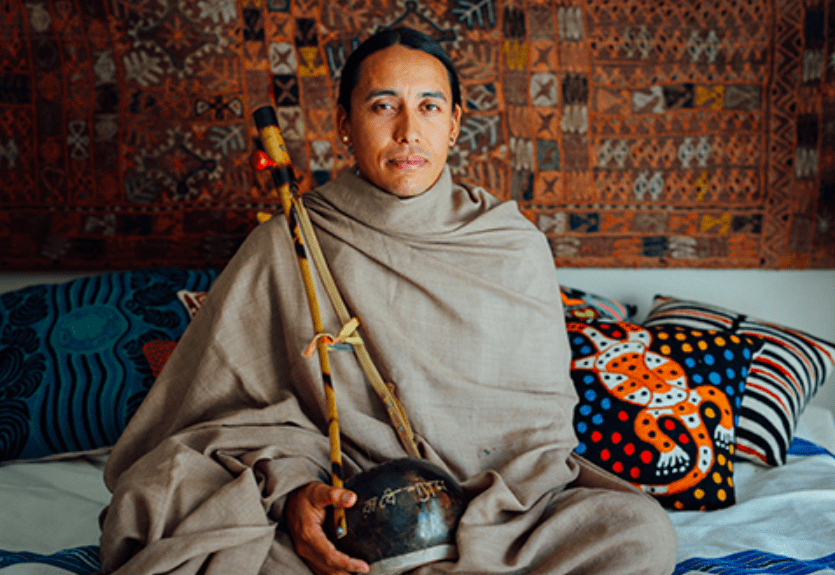 Wild Rose Yoga Global Community Benefit Yoga Class
By donation to the Gofundme Wild Rose Yoga Campaign   or paypal: [email protected] 
ZOOM Live Stream Online Ayurvedic Yoga with Balaram Chandra Das
ZOOM Meeting ID: 896 9983 7166
Join Balaram Chandra Das for a ZOOM Live Stream Ayurvedic Infused Hatha yoga practice, a wonderfully unique approach focusing on simple means of yoga and connection to breath. Balaram's classes are centered on the classical roots of Ayurvedic practice as well as the modern insights of our current times.
Balaram is known for his depth of knowledge and practical yet poetic delivery of a Ayurvedic hatha yoga practice. This by donation yoga class will be a glimpse into Ayurvedic wisdom and practical application of ayurvedic principals to bring forth balance, presence and ease.
Balaram Chandra Das is a yoga teacher trainer as has hosted trainings through out the globe with teachers such as Jonas Westring and Carlos Pomeda.
About Bala Ram Chandra Das ~ 
Balarama Chandra was born into a family of soft hearted Native American and Mexican farm workers. Inner strength through struggle and seeking love in all things were his caring parents. He found new vibrance in life once he heard the voice and conversation of Krishna in the Bhagavad Gita.
Like brush in a wildfire he was consumed by the vast wisdom of the Vedic vision of life and the cultural practices of Yoga and Ayurveda. These arts enticed him to spend the next 8 years immersed in monastic living and spiritual practice. Currently, unrestricted by form, his study continues to find no end while sharing whatever fresh and ripe fruits he has with anyone who comes close, is feeling hunger, or desires to taste new things.
Balarama Chandra currently focuses his professional practice on Ayurvedic Psychology and Habit Reformation through positive expression and the simple means of yoga, breath, and diet. He loves facilitating the conversation of self transformation and dharma via international educational trainings, retreats, and personal counseling. Balarama is a true pleasure to study with as he has the dynamic ability to make the seemingly complicated – practical, humorous and exciting.
Pre-Booking Required For All Classes