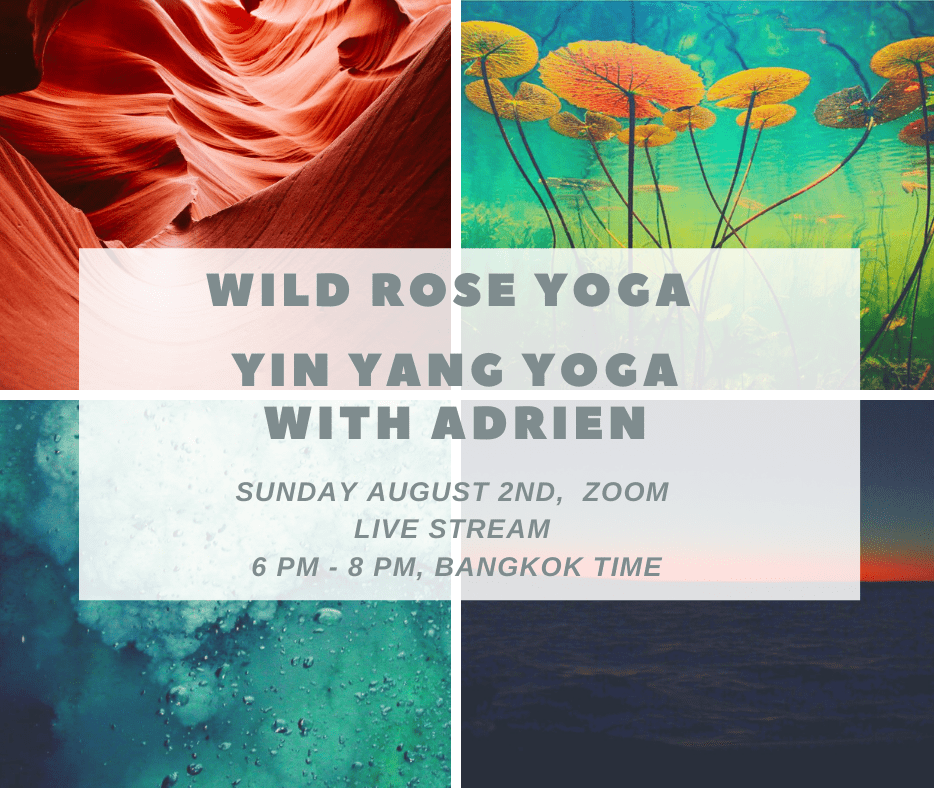 Wild Rose Yoga Global Community Online Class
ZOOM LIVESTREAM  YIN YANG YOGA with ADRIEN MATTER
Pay what you can or join us with your presence for this yoga class, suggested donation 10 USD.
By paypal Donation to : [email protected]
Looking for a longer yoga practice combining mindfulness and intensity in a yoga flow ?
Join us for an all yoga levels class that combines the cooling and slow elements of a yin based yoga class and warming energizing elements of a yang vinyasa yoga practice. 
This  2 hour special focus Yin Yang Yoga class as we move slowly with to observe awareness and connection of both yin and yang yoga. This yoga class encourages the students to ask yoga questions as we  explore the elements of earth, water, air and fire in a special focused yoga class
AN ALL LEVElS YOGA CLASS
Pre-Booking Required For All Classes