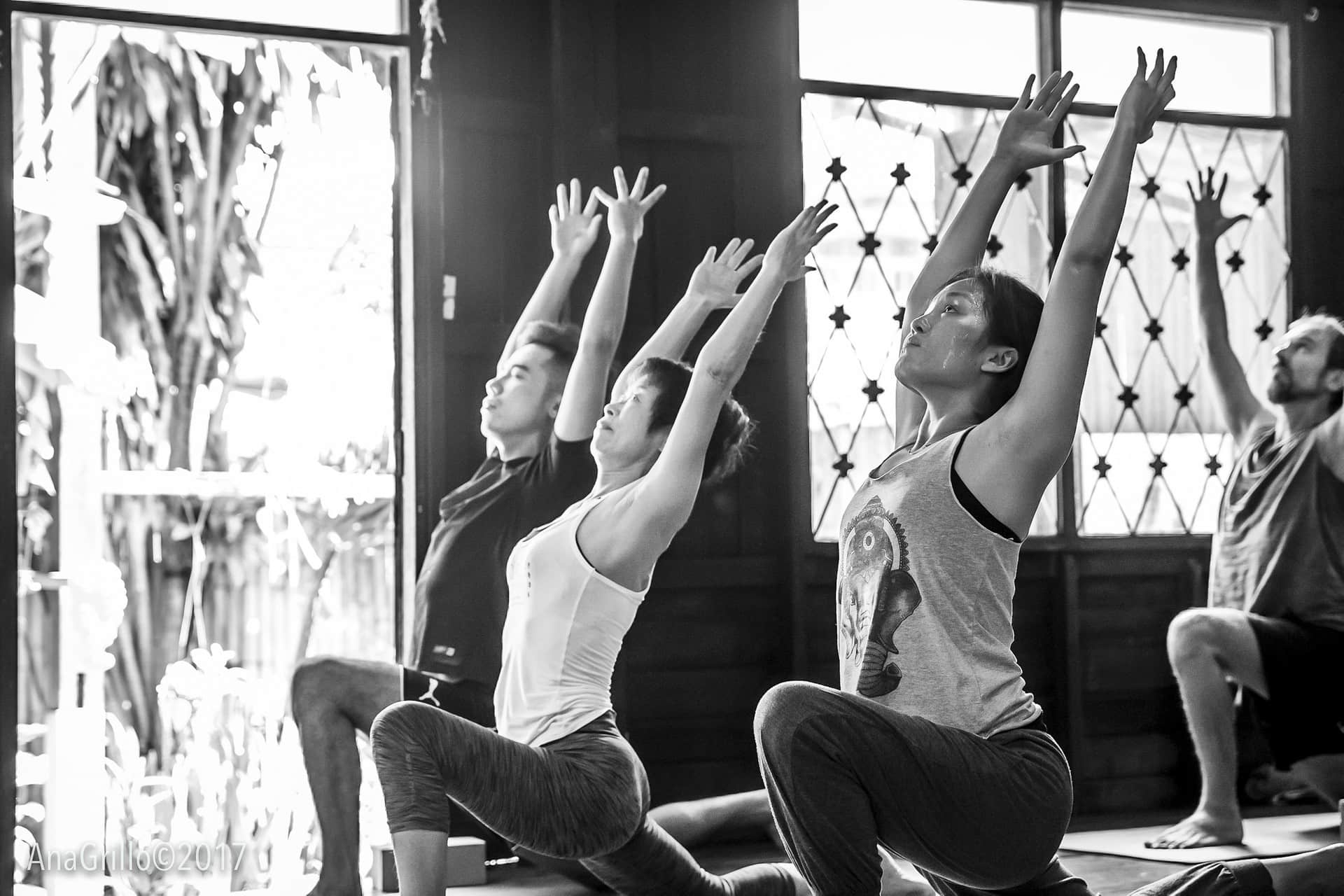 *Class Pass Inclusive or 250 Baht
Kru. (teacher) Jear welcomes you to Dynamic Vinyasa Yoga Flow, an intermediate vinyasa yoga class. Join us for a yoga class focused on a passion for a  healthy mind and body connection.
Dynamic Vinyasa flow begins with slow joint openings, warming major muscles and flowing into an energizing yoga practice. This yoga class focuses on strength & stability with a creative and challenging yoga flow and then moving into  leg and arm balances.
Kru. Jear integrates his 8 years of  yoga studies and passion for the mind and body connection into a Dynamic Vinyasa Yoga Flow.
Join us for an Intermediate Vinyasa Yoga Class in downtown Chiang Mai.