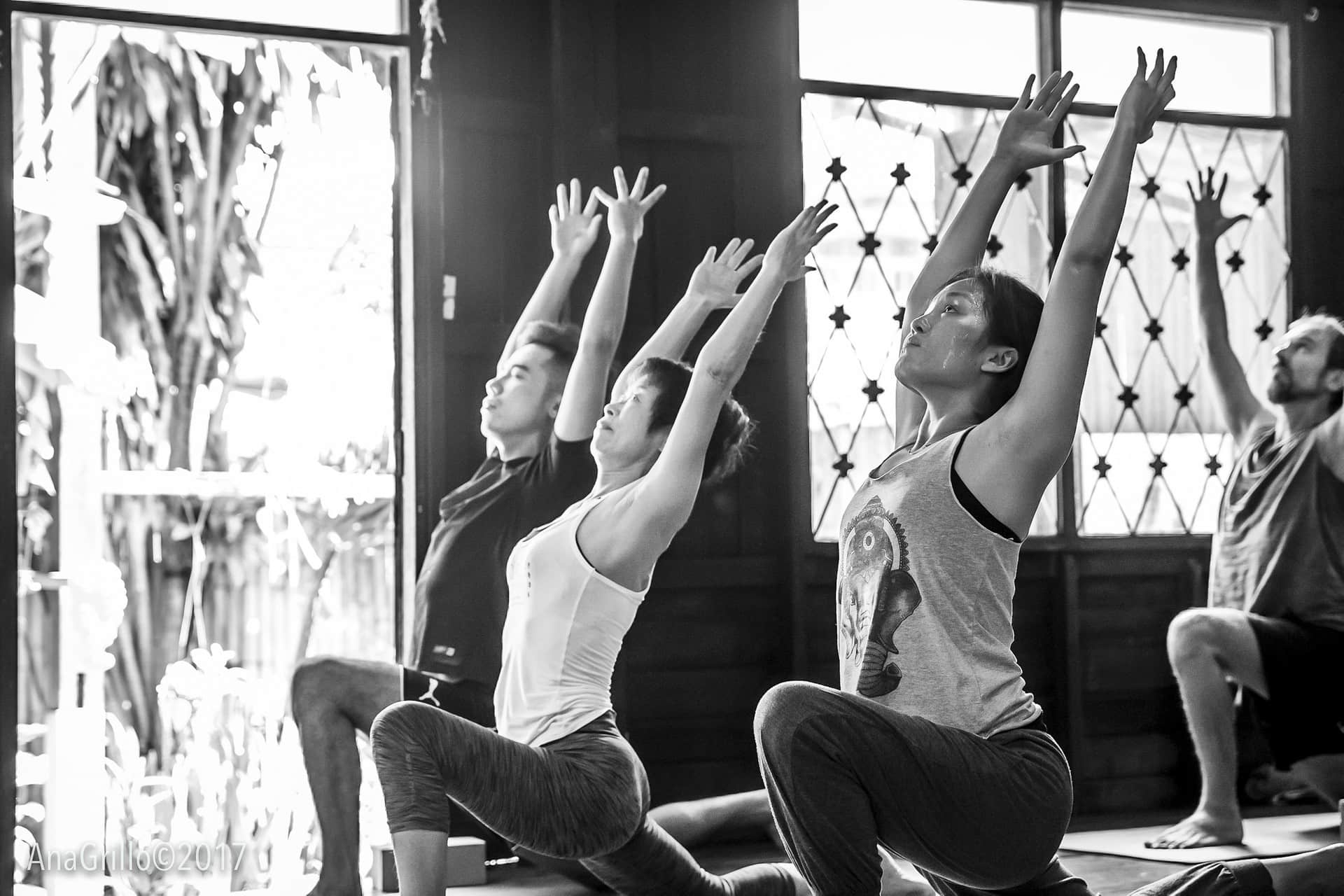 * 300 Baht Drop-in or Class Pass Inclusive
PRE-BOOKING REQUIRED ON WHATSAPP
MULTI-LEVEL INTERMEDIATE  YOGA NOT SUITED FOR BEGINNER YOGA STUDENTS
Kru. (teacher) Jear welcomes you to Dynamic Vinyasa Yoga Flow, a multi-level intermediate vinyasa yoga class. Join us for a yoga class focused on a passion for a  healthy mind and deeper body connection.
Dynamic Vinyasa flow begins with slow joint openings, warming major muscles and flowing into an energizing dynamic yoga practice.
This yoga class focuses on strength & stability with a creative and challenging yoga flow accessible for multi-level intermediate yoga students.  Dynamic Vinyasa Flow integrates  deep variations of asana, arm balances and inversions to explore the playfulness and potential of your yoga practice, 
Kru. Jear integrate 14 years of yoga studies with Pilates and physical training to celebrate yoga in a mind and body connection through a Dynamic Vinyasa Yoga Flow.
Join us for a Multi- Level Intermediate Vinyasa Yoga Class in Chiang Mai old city.
This class is not suited for beginner students of yoga.
Pre-Booking Required For All Classes