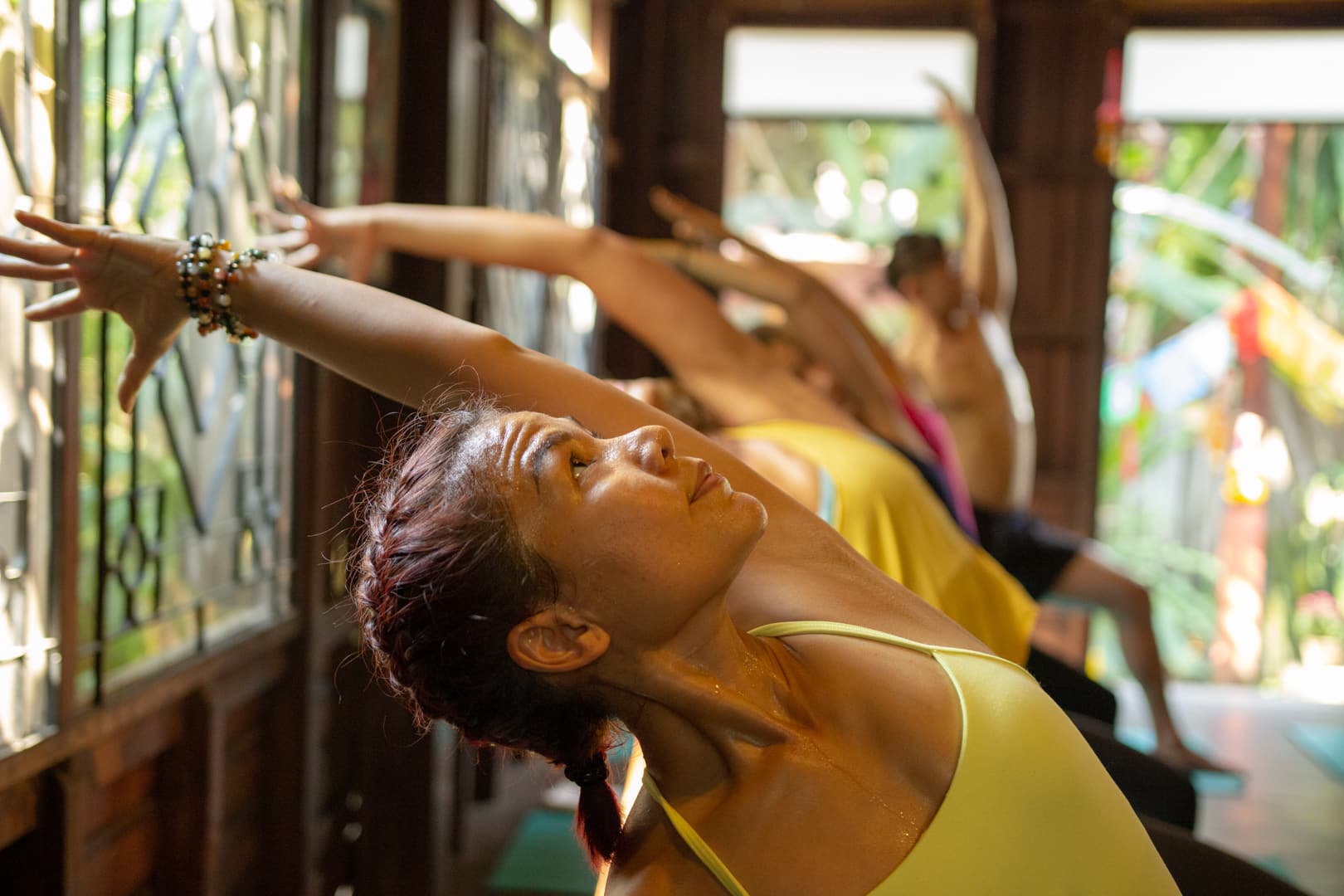 Wild Rose Yoga Global Community Benefit  Class
By donation to the Gofundme Wild Rose Yoga Campaign  or paypal donations to: [email protected]
Zoom Live Stream Slow Power Flow Vinyasa with kru. Annie Multi-Level Vinyasa.
Zoom Meeting ID:  226 723 7608
Sat. May 30th,
4:00 PM ( 16:00 ) – 5:00 PM ( 17:00 ) , CM Time
5:00 PM , Singapore
6:00 PM Korea, Japan
___________
10:00 AM Portugal, UK
11:00 AM Begium, France, Germany
12:00 PM Greece
Get your feel good vibes flowing with a fun vinyasa yoga flow class . Join Kru. Annie as she builds heat and gets prana (energy) flowing through the body in a slow power flow yoga class.
This 1 hour creative yoga flow class offers pose modifications to welcome students needs in a multi-level vinyasa flow. Join us as we float on our your mats feeling balanced and blissed out with Kru. Annie Bliss.
Pre-Booking Required For All Classes