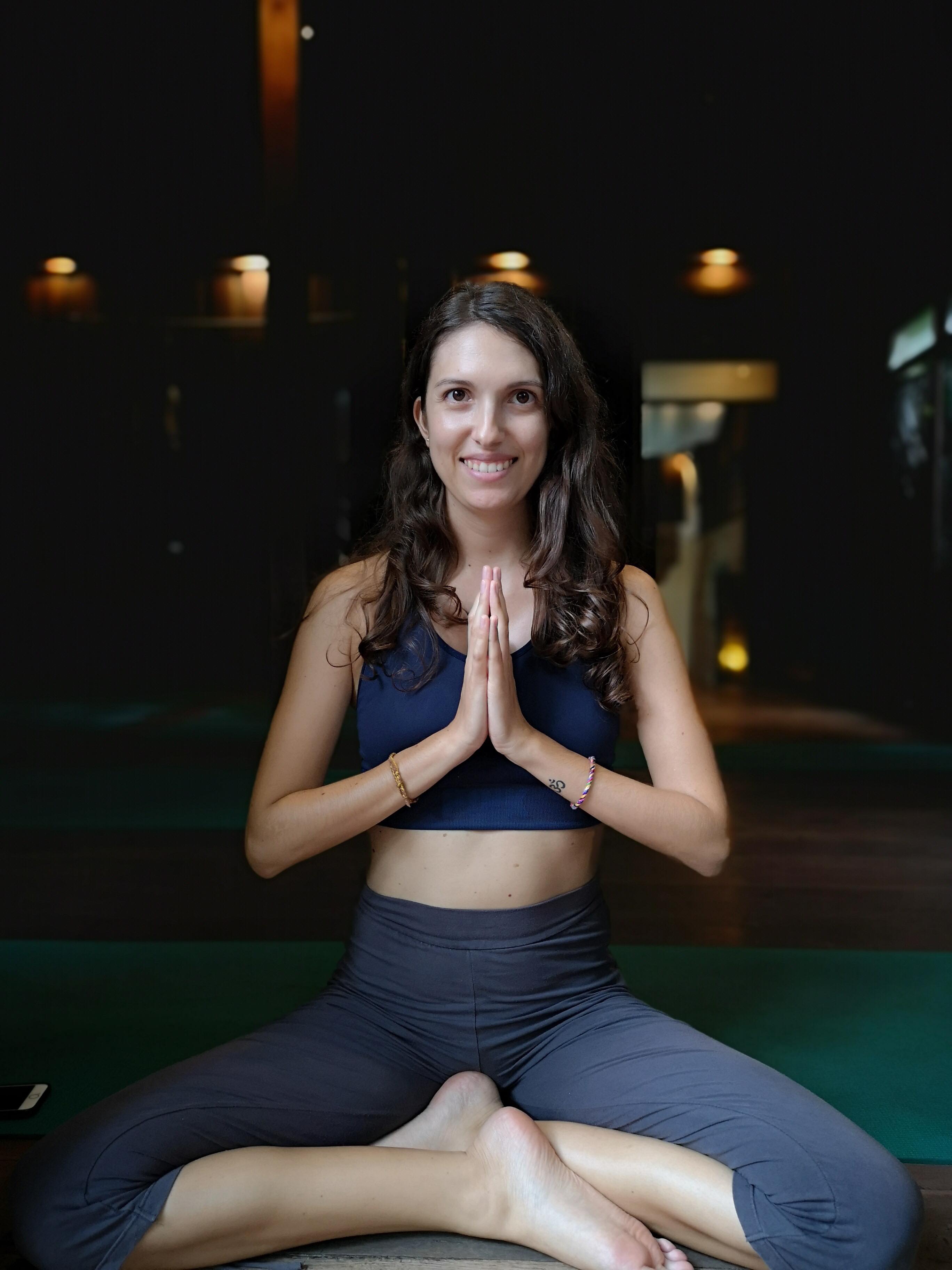 Wild Rose Yoga Global Community Benefit  Class
ZOOM LIVE STREAM VINYASA YOGA FLOW with ANTJE
Meeting ID: 226 723 7608
By paypal pay as you can  to : [email protected]
7:00 PM – 8:00 PM, CHIANG MAI TIME
1:00 PM – 2:00 PM, GERMANY
Is your time zone not here? Find out the time for you at https://www.thetimezoneconverter.com/
Antje's Vinyasa Yoga Flow will be vibrant and spacious, continuously reminding you to connect with your inner world and your breath. Vinyasa Yoga Flow with Antje is a perfect balance between intensity and centering and will leave you feeling energized.
Antje's yoga classes are fluid, modern, playful and reflective of the sports and movement that inspire her. Antje integrates her broad interest and study of different types of yoga and body work into her yoga practice. Antje has been teaching yoga internationally since 2013. Her classes are a perfect balance between intensity and centering and will leave students vibrant and contained.
ABOUT ANTJE ~
Antje has a passion for Yoga, life and living a healthy and balanced lifestyle. She is continuously intrigued and inspired by the power of the Yoga lifestyle to help transform and uplift her everyday life experience. Antje has spent the last decade practicing and studying a variety of Yoga styles, with a primary focus on Ashtanga and Vinyasa, as well as diving deeper into the philosophy behind this movement therapy. Since falling in love with Yoga, she has been committed to spreading the love and finding her own voice as a teacher.
Antje has invested herself in countless trainings and immersions in the fields of Ayurveda, Reiki, Somatic movement and Massage which have given her insight and knowledge about how to live a holistic, healthy and balanced lifestyle within a fast-moving modern world. Learning and growing with every breath that she takes, she keeps bowing down in gratitude and appreciation of this miracle called life.
Learn more about Antje at beyoutifulflow.com
Antje Luebbe
Yoga Guide, Reiki and
Ayurvedic Practitioner and Consultant
Pre-Booking Required For All Classes