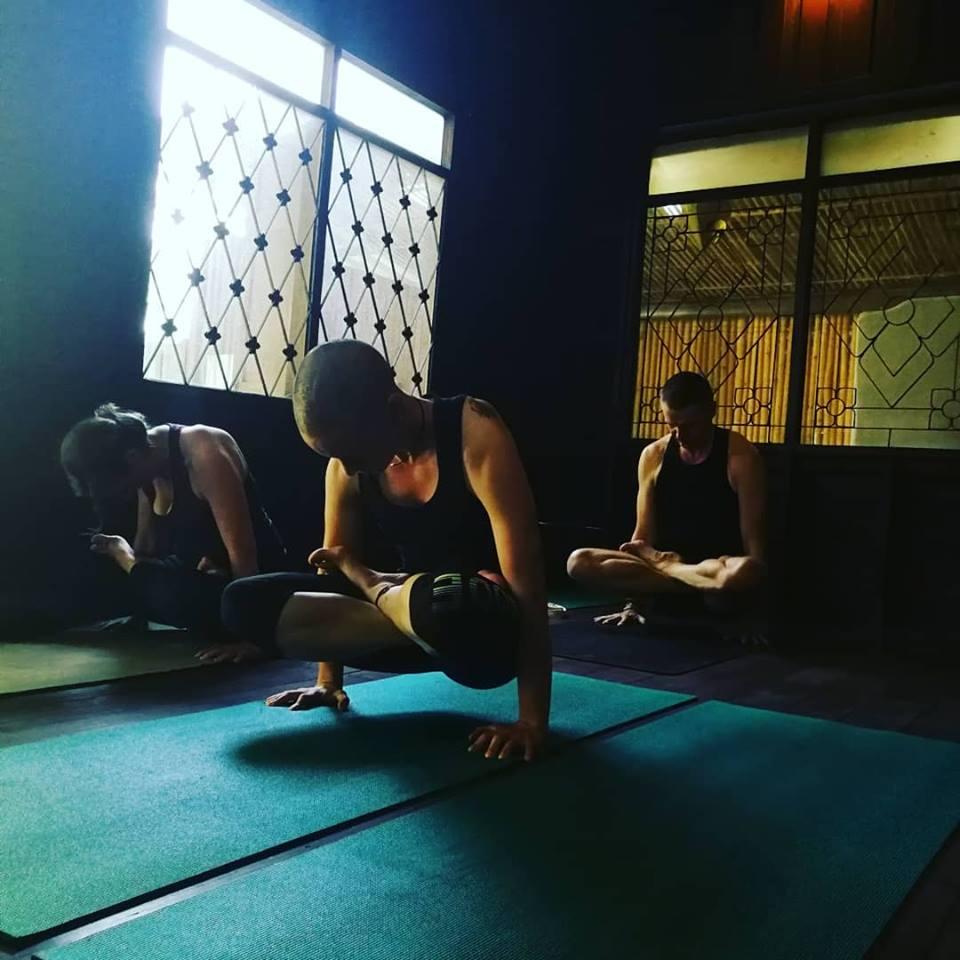 * 300 THB Drop-in or Class Pass Inclusive
PRE-BOOKING REQUIRED 12 HOURS PRIOR TO CLASS
 NEW STUDENTS PLEASE ARRIVE 20 MINS. BEFORE A CLASS for CHECK IN AND PAYMENT
Join us for a multi-level yoga class focused on Ashtanga Fusion Vinyasa .
Explore a creative vinyasa yoga flow inspired by the wisdom and foundations of Ashtanga Yoga and the eight limbs of yoga.
This class welcomes all yoga levels to a practice lead with the breath and awareness in movement and choice of asana expression. We look forward to welcoming to the mat.
Pre-Booking Required For All Classes